Apna Time Bhi Ayega is another Indian television serial that comes under Shoonya Square Productions. The serial commenced in October 2020. You can also catch this serial digitally on Zee 5. Ved Raj produced this serial. It is a story of a girl who loves her father a lot. At the same time, she wants to achieve all her dreams. You will love to watch this serial as it will take you to a harsh fact of life.
Wiki
The story is about a servant, Ramadheer, who is a servant in a Royal family in Jaipur. She has a daughter named Rani. She has many dreams, but she loves her father. She always dreams of getting it fulfilled. The question is whether all the dreams of Rani will be fulfilled. Rani's mother passed away a few years earlier. She lives with her father and takes care of him. The episode is much interesting at some point. You will get good casts in this serial. The litter girl Rani is performing well in this show. You will love watching all her roles and activities to fulfill her dream. How Rani handled the situation? You can know only if you watch the serial.
Story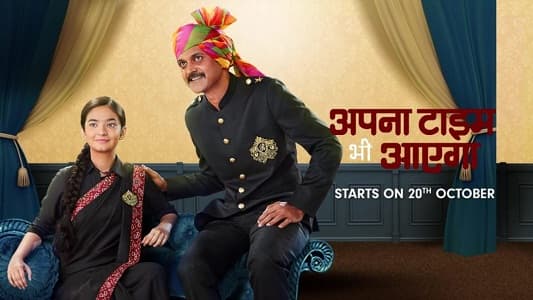 The story is about a lower-middle-class girl named Rani who has big dreams. However, life has something different for her. She lives with her brother and father who serve as servants in a Royal family in Jaipur. She has lost her mother some years ago. She studies hard to do well in her life. One day an incident takes because Rani has to replace her father from the Royal family job. His father used to work in Veer's palace. Both Veer and Rani made a plan. Ultimately Veer saved Rani from the conspiracy. Out of this, Veer's family was much offended by Rani's act. Now is it possible for Rani to fulfill her dream or complete the study? You have to watch all the episodes to see what happens next.
Time will pass both Rani and Veer will grow up. Rani leaves the village for further studies. Ranisa ordered Veer to leave Rani to her village. In the mea time, Veer fall in love with Rani.
Timings:
The show is telecasted every day from Monday to Friday at 7.00 PM on Zee TV. You can catch the repeat telecast at 1.30 PM daily. The duration of the show is for thirty minutes.
Casts
If you love the show, you must be interested in knowing the names of the casts of this serial.
Anushka Sen as Rani. She plays Ramdheer's daughter role and leading character in this serial.
Fahman Khan as Dr. Veerpratap Singh Rajawat. He plays the role of Ranvijay and Rajeshwari's son. He also plays the role of Rani's husband.
Tannaz Irani as Rajeshwari. She plays the role of Veer's mother. She is also known as "Ranisa" in this show.
Pratish Vora as Ramdheer. He plays the role of Rani's father. He also acts as a servant in the Royal family of Jaipur.
Other Zee Tv Serials:
Santosh Kumar, He is a SEO + Blogger have 12 years of experience in writing tutorial, informative and product reviews topics.