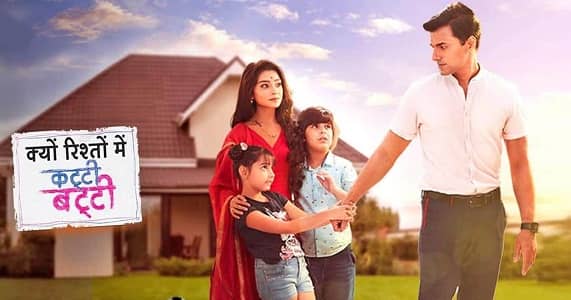 Kyun Rishton Mein Katti Batti is another popular serial shown on ZEE TV. Arvind and Rekha Babbal produced this serial. It is all about a family drama. The show started in 2020. You will find some excellent castings in this show. The story tells about the various likings and disliking in a family or a relationship. You will love to explore the facts of the serial. It is a story of a typical family where regular clash on various matters is a common issue.
Wiki
The serial is about a family drama where there is a husband and wife. They have two kids. Shubhra and Kuldeep are husband and wife who have two kids named Roli and Rishi. They were a happily married couple. After ten years of marriage, the relationship became bitter. The two kids love their parents. This crack or bitterness in the relationship is a big issue for them. They will make every possible attempt to solve the matter. You will love watching all the episodes of this show. In each episode you will reveal some truths about their relationship and how the kids handle it.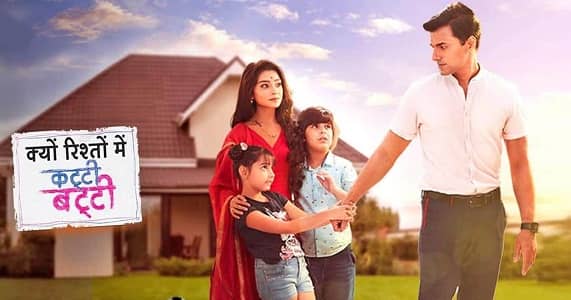 Story
The story of the serial is much exciting and promising. The serial has gained good popularity among the viewers. It is a story of Kuldeep and Shubhra, who is a couple and has kids. Their kids Roli, and Rishi, love them a lot. After ten years of the marriage, something happened, and the relationship became bitter between Shubhra and Kuldeep. This is an unexpected fact for the kids. Will they be able to unite their parents once again? It is an excellent challenge for the kids. Will they succeed in this big challenge? Shubra falls in love with Dr. Yash. It is shocking news for the family. Even Kuldeep has an affair with Samaira. This made the relationship much bitter day by day.
The kids will make every possible attempt to bring their parents together and get back to normal life.
Timings
The serial is aired on ZEE TV every day from Monday to Saturday at 10.00 PM. You can catch the repeat telecast. The show is available for thirty minutes. You must try watching all the episodes.
Casts
It will be good to know the cast names of the serial. Here are some of them.
Neha Marda as Shubhra Kuldeep Chaddha. She plays the role of Kuldeep's wife and mother of Rishi and Roli. She is the leading character of this serial.
Anand Suryavanshi as Kuldeep Chaddha. He plays the role of Shubhra's husband. He is also the father of Roli and Rishi. He loves his family a lot.
Yash Sinha, as Dr. Harsh. He is the love of Shubra.
Pratyaksh Panwar as Rishi Chaddha. He plays the role of Roli's brother and son of Shubhra and Kuldeep.
Mannat Murgai as Roli Chaddha. She plays the role of Rishi's sister and Shubhra and Kuldeep's daughter.
Sapna Thakur as Samaira. She plays the role of Kuldeep's girlfriend and Vedika's biological mother.
Other Zee Tv Serials:
Santosh Kumar, He is a SEO + Blogger have 12 years of experience in writing tutorial, informative and product reviews topics.