Muskuraane Ki Vajah Tum Ho is a new serial that will be telecasted in Colors. The serial is being produced under the banner and name of Cockrow and Shaikra Entertainment. The producers of this serial are Rajesh Ram Singh and Pradeep Kumar. It will be exciting and good to know about the story of the serial. It is expected that this serial will attract a good number of viewers. The serial has been started from 1st June, 2022. It is having a good star cast that will make the serial much better.
Story:
It will be great to know about the story and the actual plot of Muskuraane ki Vajah Tum Ho. It is the story of an unmarried mother whose name is Katha. She runs a NGO. She is a courageous girl who can handle any situation. She is an optimistic girl who comes from Nainital. On the other hand, there is a powerful and renowned businessmen named Kabir. Katha questions to Kabir why a father's name is required in the case of a baby. Although it is now possible to grow up a child with mother's name. Once you start following the serial you will come to know that how everything is managed and who brings smile in whose face.
Even in an unmarried condition she becomes pregnant. This creates a lot of problems in Katha's life. She is struck between her thoughts and her mother's wishes. In such a condition Kabir enters her life. He is interested to marry Katha even in this condition. Katha also decides to give birth to her child. She even goes against the society. Kabir falls in love with Katha although there are ample differences between both of them. Let us watch whether Katha will realize Kabir's love. It is found that Katha and Kabir will be playing the lead role in this serial. Apart from this, you will come through some other characters who are equally important for this serial. All of them are just performing well and they have taken the serial to a good position. It is being watched by a good number of people.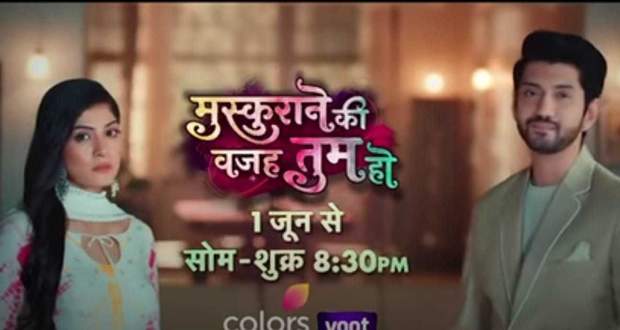 Timing:
The serial will be telecasted on Colors from Monday to Friday at 8.30 pm. You must try to watch and stay updated with time.
Casts Real Name:
Let us find out the actual names of the casts of Muskuraane K Vajah Tum Ho. It will be good about their actual names.
Tanvi Mathara as Katha Rawat
Kunal Jaisingh as Kabir Rawat
Moon Banerrjee as Uma Rawat
Abhishek Malik as Rahul Shrivastava
Jignesh Joshi as Kishore
Pankh Thakur as Ravi
Pallavi Singh as Jyoti Verma
Alisha Parveen as Manyata Rawat
Dipali Kamath as Kabir's Aunt
Santosh Kumar, He is a SEO + Blogger have 12 years of experience in writing tutorial, informative and product reviews topics.