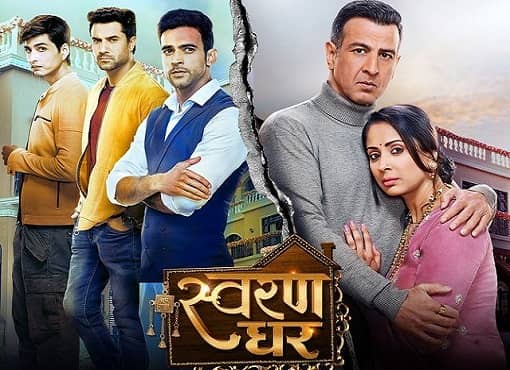 Swaran Ghar is indeed a brand new Colors TV series that debuted on February 28 of this year (2022). The show's creators, Ravi Dubey & Sargun Mehta, are forming a production company called Dreamiyata Entertainment to make the show.
Renowned TV performers Ronit Roy & Sangeeta Gosh are returning to our screens in a new show called Swaran Ghar. They play Kanwaljeet and Swaran Bedi, the two main characters in the show. There are a number of additional actors, who will be featured prominently in the Swaran Ghar series,
Story
Ronit Roy & Sangeeta Ghosh play the key characters of Kanwaljeet Bedi & Swaran Bedi in the television series Swaran Ghar, which centres on the narrative of a middle-aged lovely couple named Kanwaljeet Bedi & Swaran Bedi.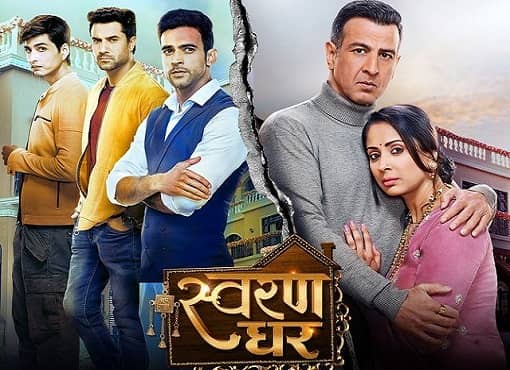 Swaran and Kanwal's love for one another is still very new and vibrant, despite the fact that they have been married for a significant amount of time. As a result, they behave as if they are newlyweds.
Kanwal and Swaran have been given the gift of three boys, all of whom they have raised with an abundance of love and attention. They are dedicated parents who have granted each and every one of their children's wishes and who have shielded them from any and all forms of adversity throughout their lives.
Their whole time together as a married couple has been centred on themselves and their three children, all of whom are now adults and have lives of their own apart from their parents.
The three sons of Kanwal and Swaran, played by Shashwat Tripathi, Sandeep Sharma & Rohit Chaudhary, are shown in the play as turning their backs on their parents and forgetting all their parents had done for them from the day they were born.
This tale will also remind viewers of the film "Baghban," which has a compelling narrative and a storyline that is very similar to this one.
Swaran Ghar is shown on Colors TV and can also be seen online at voot.com every day at 8:30 p.m. to provide viewers with a novel viewpoint on the subject of parenting.
Due to the fact that Sangita Ghosh is an experienced actor, there is no room for any acting mistakes on her side. Since the television show Swaran Ghar is shown during prime time, it's indeed inevitable that it would face competition from shows broadcast on other networks.
Timings
The show gets telecast everyday from Monday to Friday at 8:30 PM
Cast Real Names
Ronit Roy as Kanwaljeet Bedi
Sangita Ghosh as Swaran Bedi
Rohit Chaudhary as Vikram Bedi
Ajay Singh Chaudhary as Ajit
Shashwat Tripathi as Yug Bedi
Divyangana Jain
Sandeep Sharma
Santosh Kumar, He is a SEO + Blogger have 12 years of experience in writing tutorial, informative and product reviews topics.