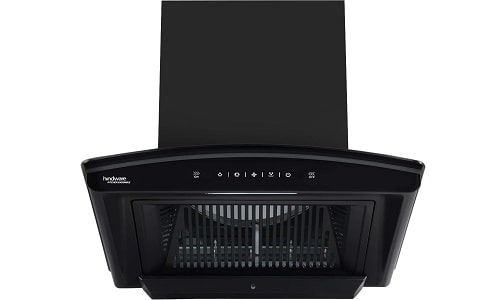 A kitchen chimney is a significant part of every kitchen, whether it is a modern kitchen or a traditional kitchen. It will help you in getting rid of all disturbing smell and odour. Kitchen chimneys keep your cooking area clean and polluted free. Every single day, your kitchen tiles and ceiling can suffer from stickiness and oily spots. With the use of an electric chimney, you can maintain your kitchen cleanliness along with proper hygiene. However, the kitchen chimney sucks all the dust and unwanted oily crumbs from the entire kitchen and keeping your cooking area, ceiling, tiles and walls clean. As per the customer's need and preferences, the kitchen chimney comes in different sizes and models. At present, cooking can't be doing possible along with proper hygiene if you do not have a kitchen chimney. If you are already using a kitchen chimney or looking for buying a new kitchen chimney for your kitchen, you should about it can works, the types of filters, and why it is necessary.
Is Kitchen Chimney Necessary for Kitchen?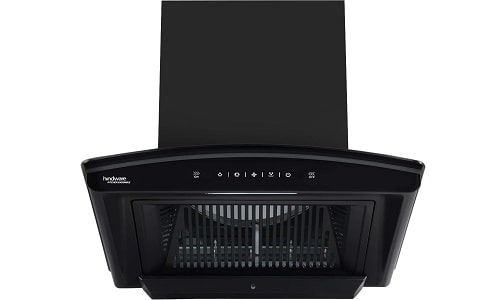 Despite the ability to eradicate pollutant air out of your kitchen, a chimney also helps in several other manners. Here is a quick list of reasons that can make you install a powerful kitchen chimney –
1. Gives your Kitchen a commendable Looks
After building a new house or renovating the existing one, the very first benefit you can find with a kitchen chimney is regarding cleanliness. The fumes coming out of frying and heating usually stick to the ceiling and walls. These stains keep building up and make your kitchen look bad after a couple of months. No one would like to see such a drastic impact of cooking inside their kitchen. So, if you want to maintain the new look, the installation of a kitchen chimney would be the perfect option.
2. Remove Pollution out of Air
Kitchen chimneys have the feature of pulling all the fumes inside the vent and exhausting outside your house. There are filters inside the kitchen chimney which traps the carbon particles inside and exhaust the clean air. The kitchen will have fresh air to breathe and you can have a better experience working inside. Most people suffer from the issue of polluted air inside the kitchen and it can make them cough several times while cooking.
3. Get rid of Strong Cooking Smell
Even though you are frying veggies, onion, meat or any other ingredient, it will create a strong smell. Within a few minutes, the cooking fragrance can spread into the whole house and the same goes for a smoke. The perfect vibe of a house starts fading and you might have an unpleasant feel. To eradicate this problem, a kitchen chimney will be perfect. As mentioned earlier, you can have fresh air to breathe, meanwhile, you also get rid of any cooking smell. The fragrance of cooking food will be inside the kitchen and it is a good thing when you have guests at home.
4. Iluminate the cooking area
Kitchen chimneys are installed with small but powerful LEDs that can illuminate the stove area. Usually, manufacturers put two LED lights so that when you turn on the light, it projects direct light to the food. No doubt that you may have a strong tube light inside the kitchen, but the luminance from these LEDs falls in the right place. You can see your food cooking and it is always better when you don't want to overcook. Even, you can see the fumes while cooking under the light from a kitchen chimney.
5. Helps in removing Excess Heat
The kitchen is the only place where you are preparing a meal for yourself and your family. It covers with the excess heat due to the usage of burner stove. After using the kitchen chimney, you will be able to adjust the kitchen temperature at your convenience. The chimney reduces the unnecessary heat and stuck all smoke in it. The atmosphere of your kitchen will remain stable after using the kitchen chimney.
6. Provide best Cooking Experience
Suppose, you are using a kitchen without having a kitchen chimney, you may feel sweaty and sticky because of stove heat and frying and grilling. If you are using a kitchen chimney you will be enjoying cooking without having any itchiness and dirtiness. It offers the best cooking experience to you all the time.
Conclusion:
These are some necessary aspect that clearly shows why a kitchen chimney important for your kitchen. You will enjoy making a meal every time and feel refreshing.
Related Tutorial Topics
Santosh Kumar, He is a SEO + Blogger have 12 years of experience in writing tutorial, informative and product reviews topics.