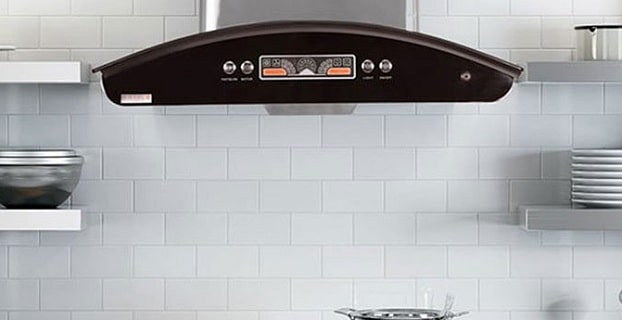 Kitchen appliances are an essential part of every person to perform various activities whether it is cooking, preparing drinks and many other activities. Many people like trying different cooking methods like grilling; boiling, frying and these methods can ruin the interior of your kitchen. . A newly installed kitchen can look bad after a while. There is only one solution that you should adopt and that is the kitchen chimney. Kitchens chimney is one of the most major kitchen appliances and supposed to be fantastic to reduce unwanted dirt and fume from your kitchen area. Apart from this, it can maintain your kitchen beauty and cleanliness. Using a kitchen chimney on daily basis can create a refreshing and smoke-free environment.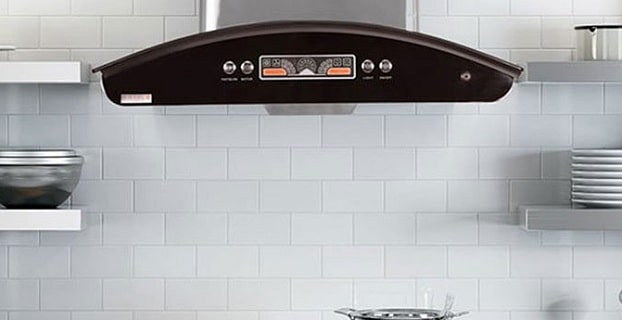 If you are thinking about buying a latest kitchen chimney, then you should know about its advantages and disadvantages. However, tons of options are available in the market in the term of price, design and model. In this post, we are mentioning some major advantages that a kitchen chimney can offer. You should consider all while thinking of buying a good kitchen chimney.
Advantages of having a kitchen Chimney
Here are some of the basic advantages of having a kitchen chimney in your kitchen:
No more bad odour – One of the major advantages of having a kitchen chimney is that it eliminates all fumes and dust from different areas. If you are not using a kitchen chimney, you may notice that your kitchen is full of a bad smell of cooked items. The kitchen chimney has the strong suction power to suck all unwanted bad odour and makes your kitchen neat and clean. If you do not want to tolerate bad smells, and then you can go with a kitchen chimney. Don't worry, it works very effectively and maintains your cooking area smoke-free.
Clean kitchen walls and tiles – In the modern era, people pay more attention to kitchen décor than home. All kitchen décors, interiors and tiles are made of expensive material, so that it requires more safety precautions. Because of various cooking method including frying, grilling and tadka, it may ruin easily. To maintain its beauty, kitchen chimneys are the best option. By using a kitchen chimney, you need not worry about the kitchen tiles, walls and ceiling cleanliness and its expensive stonework and designs.
Better hygiene – It is a primary aspect where you cook food; the place must be clean and full of proper hygiene.Many ingredients and spices are used while cooking, which are strong and it common to cough and sneeze.With the use of a kitchen chimney, you will be able to maintain proper hygiene. A kitchen chimney reduces all spices smell and stickiness particles at the kitchen ceiling and walls. It will be a better experience to cook in an odour-free environment.
Attractive looking kitchen – Presently, a kitchen chimney comes in variant designs and models that is a plus point for your kitchen. You can pick a chimney according to your kitchen theme and décor. It enhances your kitchen's beauty and makes them more elegant and attractive. After completion of installation, you and your family member will fall in love with your cooking area. Moreover, your kitchen becomes a central attraction of your house. Make sure the size will be adjusted in your kitchen.
Additional health benefits – There are various good reasons to get a chimney for your kitchen and health benefit is one of them. During food making, many processes have been attempted like grilling, frying and boiling and they may cause breathing, sneezing and eye-burning issues. With the use of a kitchen chimney, you will get rid of all cooking smell and maintain your cooking area clean.
Disadvantages of having a Kitchen Chimney
Here are some disadvantages of having a kitchen chimney
High Maintenance Cost – The kitchen chimneys come in different ranges, models and sizes. Because of its size, it requires proper maintenance and alteration. The filters which are used in it are quite expensive. It does need cleaning every 3-month. Every three-month cost includes professional cleaning services, filter alteration and repairing (if requires). It is the only disadvantage of having a kitchen chimney.
Required Dedicated Space – Each kitchen length, width and height may vary. Not all kitchen chimneys need to be made according to the kitchen area. It requires dedicated space to install. However, it works effectively only in a wide area.
Bonus Tips:
As we mentioned above, the kitchen chimney requires time-to-time maintenance. Very few people know that some filters come in the high range but works for long-duration. They are reliable and stay working without having any alteration. So customers are suggested to focus on the quality of the product while buying.
Conclusion:
These all are the pros and cons of having a kitchen chimney. It maintains your hygiene and sucks all odour and smell from your kitchen area. Even your house will remain neat and clean.
Related Tutorial Topics
Santosh Kumar, He is a SEO + Blogger have 12 years of experience in writing tutorial, informative and product reviews topics.