The dressing is one of the things by which you can easily make your presence felt among people. To look presentable, it requires a good formal shirt along with matching formal trouser.
Formal clothes give a perfect gentleman look to any person as well as enhance their personality. Formal trousers add a classy touch to your overall appearance.
They come in a variety of fabrics to choose from. Some of these are cotton, synthetic, linen, polyester, etc. We are presenting you with a list of top performing formal trouser brands in the Indian market.
List of Formal Trouser Brands In India
1. John Players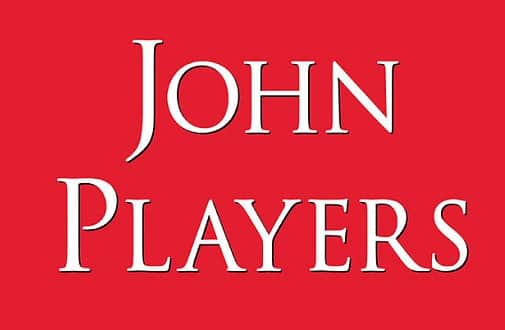 So, this is the first formal trouser brand on our list. John Player is an indomitable leader in formal clothing for men. Due to the comfortable material and beautiful texture of formal trousers designed by this brand, make them different and more appealing than the ones manufactured by other brands.
Their philosophy of this brand is 'Play it Up' has John Players have made them one of the most recognized and trusted brands in India. John Players collection mainly targets the Indian youth, and the design of its clothing complements the entire younger generation.
Size of formal trousers from this brand can range between 28 inches and 44 inches. The fabric used in the preparation of formal trousers is Linen, Cotton, Polyester, Stretch, Woollen, and Mixed fabric.You can also get a different type of fitting like Slim Fit, Skinny Fit or Regular Fit.
2. Raymond
Raymond is popular for its logo, that says "A complete Man". This is the most cherished and desirable formal brands for men all over the country.  It got incorporated in the year 1925.The impression that Raymond's formal trouser sets on the mind of people is simply inexpressible. Dressing in elegant trousers from this brand will give you a luxurious look and feel without compromising on its quality or style.
Whether it is your wedding reception or a job interview, Raymond's formal pants will surely appeal to your artistic taste.Raymond's takes pride in being the country's most admired brand by men of all age groups. Some of their offerings include formal pants, blazers, suits, and shirts.  Their cuts, style, and stitches are made to be perfect that no one can go wrong with valuable Raymond pieces.
3. Peter England
Peter England comes with a tone of "ready-to-wear" men's clothing in India. This company got launched in India in 1997 by Aditya Birla Group. This brand is marked with the tag line "The Honest Shirt".
When formal wear is concerned, Peter England comes with a sturdy robust online and offline presence that has helped it to stay on the top of the list for several Indians. From the date of its inception, this brand has established more than seven hundred retail stores all across the globe.
Similar to the formal shirts by Peter England, their formal pants are worth giving a try. Available in Regular fit and Slim fit, wearing these remarkable cloth pieces make a person look extremely stylish and classy. You can get trousers by this brand in a broad range of materials like cotton, linen, and viscose.
4. Van Heusen
PVH Corporation, earlier known as the Philips Van Heusen Corporation, is basically an American clothing company that owns several top-rated apparel brands, Van Heusen is one of them. The formal trouser manufactured by this brand is known for its seamless style and affordability.
It gives the best level of comfort and breath ability to its wearer. The clarity cut, and finish seen in each and every clothing piece lifts your fashion quotient. The price range of formal trousers under this brand begins from 28 and goes till 42. Van Heusen is ranked among the largest apparel brands that assure elite formal look with a dash of style to grab everyone's attention.
5. John Miller
Look aristocrat and super confident in formals designed under John Miller brand. This brand serves as an inspiration to all by its finely curated formal collection that makes it appropriate for each and every dynamic corporate professional. The class and style exuded by John Miller trousers bring oodles of elegance and confidence that helps you establish your own presence at the organization.
The high-quality textured pant collection made with the best quality poly viscose, stretch, and cotton fabric completes the wardrobe dressing solution efficiently for any man. Formal trousers by this brand are available in the price range between 28 and 42. You will get it in different types of fitting like a slim fit, skinny fit, and regular fit.
6. Park Avenue
After Van Heusen, Park Avenue is another famous brand from the Raymond Group, that offers a fabulous range of formal clothing for both women and men. The design of this brand embodies the contemporary international fabric, palettes, trends and styling on a global level.
To make it a comfortable experience for the wearer, this brand manufactures wrinkle-free formal pants and trousers that don't require ironing. The size range begins from 28 and ends at 42. These trousers are available in a slim fit, regular fit and skinny fit to suit the comfort and preferences of people. Keeping people's choices in mind, the commonest types of fabrics used for making these trousers are linen, wool, and pure cotton.
Park Avenue's elite designs are worldwide recognized. Its finest range of formal pants is a sign of sophistication that would surely turn everyone eyes towards you. These trousers are available in different sizes, like 28, 30, 32, 34, 36, 38, 40, 42.
The basic materials used for its preparation are linen, cotton, and wool. This brand also provides a slim fit, skinny fit and regular fit for people.
7. Blackberrys
Another noteworthy and reputed men's formal trouser brand on our list is Blackberry. This brand began its operations in the year 1991 in Delhi. Since then, this brand expanded all over the world with 230 stores located in 350 cities!You will find a perfect and seamless finish that gives a polished and sophisticated feel. The subtle cuts and elegant designs give the perfect fitting on your body.
This tapered and lean pair of pants with pick stitch detailing, contrasting color, and piping detail at the waist is finely tailored 65% polyester, 20% wool, and 15% viscose.Louis Phillippe offers superior class formal pants with fine craftsmanship that can't easily go unnoticed. This brand offers trousers in a limited size range from 28 to 36 and only one fitting style i.e., slimfit.
8. Invictus
Invictus is another popular and reasonably priced brand for men's formal clothing. The superior quality of its trousers makes them the most durable, long lasting and full value of money.  You can get in the regular fit and slim fit pants from this brand.Since its inception, Invictus has constantly met the requirements and taste of designed pants with sophistication and innovation that appeals to the modern man.
Features like a secure secret pocket, seamless pockets, and adjustable waistbands prove to be beneficial to keep your money safe from pick pocketers. These pants accentuate the complete ensemble of the wearer and also gain an appreciation for your choices.
One more brand to get trousers in a limited size range of 30 to 36. Materials used in making trousers are Viscose and Polyester. You can get them in different types of fittings, slim fit, regular fit, and skinny fit.
9. Arrow
This brand is recognized for its classy American styling. Arrow has a long-standing backing in India since the time of its launch.This popular formal trouser brand belongs to the Arvind Brands group. With a strong and dynamic online and offline presence, Arrow provides "zero question asked return policy" for its users.
Its elegant pair of formal pants complete the wardrobe of every man. Not just they are priced reasonably, but their cool formal trousers impart a rich, elegant and decent look to a person.With a wide range of fabulous colors and patterns to choose from, this brand lets the wearer create his own impressive style statement. This brand uses only Poly Viscose fabric for manufacturing formal trousers.
10. Allen Solly
Allen Solly is launched in the year 1744. It is an initiative of Madura lifestyle and Fashion, a division of Aditya Birla Fashion and Lifestyle. Allen Solly is ranked as the 1st Indian brand ever to introduce workplace fashion for men and women. The seamless finish, little detailing, and stitching are simply commendable.
The style and shine of these formal trousers make them a must buy! The impressive range of fabric colors makes one look elegant and rich. The only fabric that this brand uses in making formal men's trousers is cotton. Allen Solly's formal pants come in sizes from 30 to 38. You would get them in Regular Fit, Slim Fit, and Skinny Fit styles.
How To Choose The Best Trousers For Men
This buying guide will provide you with the information you need to pick the ideal trousers that are tailored to your style preferences. Even when shopping online, you can find the perfect pair of trousers once you understand what to look for.
Consider these factors while buying a perfect trouser
Type of trouser
First and foremost, always purchase half-lined trousers. The wool trousers are always a good choice, but be assured they're lined half, or they'll itch over thighs during warm weather. The best trouser has a slim fit, a perfect waist, and a narrow foot; it is evergreen and always looks good on everyone.
Fabrics
Always consider fabrics when purchasing trousers. Wool can easily lose its shape; this is true for hopsack and cashmere, among other fibers. The trousers will not last very long if the cloth blend contains more than a certain percentage (20 percent)."
Perfect fit
Examine the seams on the inside of the pants to know how they are made. If the stitching is not ideally flat, then the outer fit will not lie properly, and you should keep a look to see whether there is enough inlays to allow them to be worn later. Short pockets & polyester pockets are also two things that many despise.
No to skinny trousers
If you wear skinny pants with a suit, you will appear a bit different Also, stay away from synthetic fibers and white, a pale cream color is fine. Furthermore, many people have various sets of grey color trousers in their wardrobe. Flannel is used in the winter, and the plain weave is used in the summer.
Take into consideration the construction
Besides a rigid waist, curved fly chain, manually-finished fly and hems & trouser pockets, manually-sewn curtains and perfect sized pockets, and customized trousers are ideal one to go for. Ready-tailored trousers, on the other hand, only require that they be perfectly sewn, made of high-quality fabric, and fit properly.
Pleats
Pleated trousers can also be a good option to go for. They are comfortable enough when you sit or stand at work.
Make sure the length is appropriate
If you're short or plump, you should look either for a break-in pants which comes in both half or full, so that it fits perfectly over your shoe in the ideal situation. Get your formal pants positioned at the hem which means 1cm long at its back than front. This can also be worthwhile; it will help them to fit into your shoes in a better and professional manner than they would otherwise.
Make certain that they are properly positioned
Braces are not something that you may enjoy wearing. Fabric side adjusters are liked by many because they create an extremely graceful shape, and buckle loops are a good idea if you are pairing it with a nice belt. A belt should always be worn with trousers that have belt loops on the inside.
Trouser Frequently Asked Questions
How does the trouser sizing works?
All of the trousers come with an adjustable waistline and a 5 cm/2 inch turn up as standard. The waist may be changed by adjusting the waistband, making them more or less snug.
To add length, just remove the threads holding the turn up together. This eliminates the requirement for a custom tailor.
If you want to further tailor the length of your pants, you may find an additional 8 centimeters (about 3 inches) of fabric tucked away in the hem. Refer to the trouser sizing chart to determine the best fit for you.
What is the available waist size in trousers?
Extra Large, Large, medium, Small, extra small are some of the sizes available in trousers waist size. Check out the trouser sizing chart to get a sense of the range of available sizes and to choose the one that will suit you best.
What is the appropriate size I should go for?
Please refer to the trouser sizing guide and compare your waist measurement to the chart if you are unsure about the size to order.
We suggest going with the smaller size if you are on the fence about between two sizes. To allow for the fabric's natural stretch, it's best to start with the buckle of the waistband attached to the middle or outside hole. You may effortlessly adjust the length of your pants to fit your needs.
Can the pants be made longer if needed?
The shorts may be made longer if desired. It is possible to fold down the flip up by undoing the stitches that hold it in place. When this happens, there will be no more turn ups and the pants will be 5 cm longer.
Alternatively, you may utilize the 8 cm/3 inches of excess fabric that is usually folded into the inside of the pant hem. The trousers may be made longer while retaining the turn up by unfolding the surplus fabric.
The standard turn up height is 5 cm; however you may change it to anything you choose, like 3 cm.
Would washing the trousers cause them to shrink?
After wash the trouser in the washing machine, the fabric might shrink by as much as 4%. However, you need not fear, as the pants will stretch out with more use. Not following the washing guidelines may cause the trousers to shrink by more than 4 percent.
Conclusion
Formal trousers make it best for any formal corporate event, an interview, meeting, daily office wear, an auspicious celebration, or a social gathering. Whatever be the occasion, when you wear good clothing brands, it not just enhances your confidence but also your overall personality and demeanor. Hope the above compilation of the top brands in trouser will help you make the best purchase.
Santosh Kumar, He is a SEO + Blogger have 12 years of experience in writing tutorial, informative and product reviews topics.