There are certain things that are loved by women all around the world. Their love for these things never fades away with passing times. These things remain on the top of fashion and desire list across all households. Irrespective of their cost and availability, the love for them remains constant. One such thing is the precious yellow metal called Gold. Gold has been in existence since times unknown. While during the olden days both men and women wore gold in forms of jewelry, gold has become the metal of women today. The increasing rates of gold have never made it an omitted commodity. The more increase in the price, the more the demand among women, defying the economic logic. The main reason for this may be the influence of tradition and culture practices spread across the nook and corner of India.
The main things to keep in mind when buying gold in India:
Most of the Indians love Gold. India is the country in the world to buy more gold. Whatever the occasion is, Indian people love to showcase their jewelry. Indians love this precious material and love to dress up as fashion jewelry too. So, always Indians remember these things when buying gold. They are:
Initially, a piece of gold is to be checked whether it is pure or impure.
BIS hallmark symbol needs to be checked in the jewelry.
You can negotiate regarding making charges. Never forget that there is an option of bargaining the rates on making charges.
Never buy from the first store you find. Always check for the designs. Don't compromise with the first design in the first shop.
Keep your invoice carefully so that it will be useful in the future.
Always cross check the weight thoroughly.
Check whether the design is a human-made ornament, or the machine made an ornament.
Always remember when the gold price will be high. Most of the festivals like Dhanteras, Ugadi, Sankranthi, Dasara, Navarathri, etc will be more of gold rate.
Check the rate of the gold. And do calculations carefully so that you can be satisfied with your numbers.
Know the basics of gold like the truth behind every karat.
List of Best Gold Jewelry brands in India:
10. Amrapali
Amrapali, which has its roots in Jaipur since the year 1978 is a renowned gold jewelry brand in India. Since its inception in the late seventies, the brand has grown bigger not only in size but also in the techniques it uses to create unparalleled jewelry. The quality of gold supplied to the customers makes Amrapali a trustworthy brand among the many jewelers available in the market..
9. Senco
Senco specializes in bridal jewelry which is made of exquisite designs and highest quality gold.  Senco is a 900 crore group that is considered as one of the most preferred brand among the competitors in India. The many models of Bridal jewelry available in exquisite designs make it a favorite brand among the senior women in every household.
8. Josco Group
Josco Group, a jeweler based out of Kerala is not only the best jeweler in Kerala but also the highest tax payer among the many jewelers in India. The gold sold by the Josco Group is of highest purity levels and are certified as BIS and Hallmark qualified. Josco Group is established in many locations all around India over and above the international locations.
7. Kalyan Jewelers
Kalyan Jewelers, which was once upon a time a sole showroom seller has hundreds of branches across India. The big names that vouch for the brand's quality also act as brand ambassadors. The highest purity levels of gold jewelry sold in Kalyan make it a preferred choice for customers. Kalyan Jewels also display and sells absolutely stunning gold jewelry in all its outlets. The many choices available across its showrooms has earned it a consolidated customer base.
6. TBZ
TBZ represents Tribhuvandas Bhimji Zaveri the founder of the jewelry brand. TBZ has been highly conservative when it comes to branding and advertising. The solid customer base the brand has comes with them for many decades now. The superior quality gold used for making jewels has instilled high levels of faith in customers who never go in for any other brand of gold jewelry.
5. PC Chandra
PC Chandra has been in the field of gold jewelry making for more than seven decades now. The multiple varieties of gold jewels this brand offers never fail to amaze women who know the brand. PC Chandra is associated with many leading astrologers. It provides gemstones and diamond jewelry recommended by such gemologists and astrologists in the form of gold jewels.
4. Bhima Jewelers
Bhima Jewelers which was established as early as 1925 has grown into a jewelry chain all around the nation. Today, it has more than 30 outlets in many locations in India with a strong customer base who have been giving the brand repeat business year on year. Apart from the 30 plus outlets in India, Bhima Jewelers has established itself in Dubai and Sharjah. They have been supplying gold jewels that are certified for their high levels of purity.
3. Malabar Jewels
Malabar Jewels based out of Kerala is a 12000 crore worth group that has been supplying bridal jewelry and other kinds of special jewelry to Indian women for many decades now. Having started as a single showroom gold brand, today it has more than 50 outlets across India. Their presence is felt more in the South Indian states and Arab countries.
2. P C Jewelers
P C Jewelers is a gold brand that was established as recently as a decade ago spread its wings fast in India. Today, it is a gold brand that has more than 50 outlets in India. The gold and diamond jewelry they sell through their 50 plus showrooms are certified as ones made of the purest quality of gold. PC Jewelers are based out of Delhi and is adding value to the capital city of India.
1. Tanishq Jewelery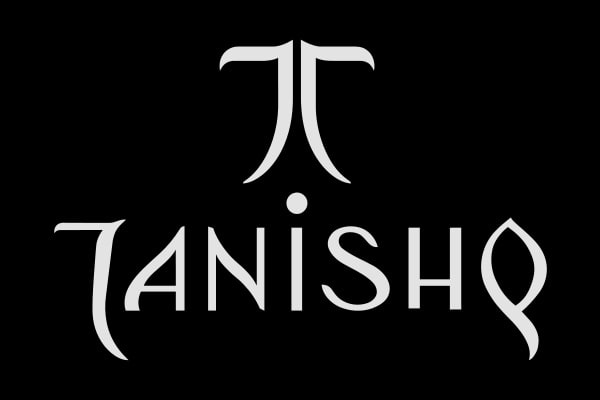 Tanishq Jewelery which is the gold business that belongs to the famous TATA Group. The main advantage this brand has is that it belongs to the world famous TATA Group, enabling it to be on top of this list. Tanishq is one of those few jewelers in India, which ISO certified. Tanishq specializes in jewelry type that is both tradition and contemporary in nature. Their gold jewelry has unique designs that are not to be found in the collection of the competitors. Their gold jewel making factory is located in Tamilnadu and experienced goldsmiths make their special jewels for ages now
So here is the list of the renowned Gold Jewelry brands available in the country.You can rely on the quality of the Jewelry items offered by them.
What Is The Best Time To Buy Gold In India?
Gold has always been the number one choice for investors to get better returns. If you know the right time to buy and sell the gold then you can make a good amount of money from it. It might seem a lot easier in the beginning but there are many risks involved when you buy gold. The market price of the gold might be higher or lower depending on the market value. That is why you always need to consider these things to learn about the best time to buy gold in India.
Check the price in the beginning months – Since the past few years, it has been noted that the lowest price of the gold is at the beginning of the year. It means that you can check the trend of the price of gold where you can notice that the price of the gold is lower in the months from January to May and after that, the price will increase. So you need to be vigilant in these months if you want to buy gold.
Big price drop on the gold – You might notice a drop in the price of gold from time to time due to several reasons. You need to check the price of gold daily in order to find if there is any drop or not. This will help you in getting convenient results for buying gold without worrying about anything.
How To Test Gold Quality at Home
Many people do not know whether they are buying real gold or fake and sometimes it can be too late to determine this. If you want to learn a few tricks using which you can check the quality of the gold at your house then you can try the given things.
Inspect the gold by checking hallmark – The most basic thing to get assured about the quality of the gold is to check the hallmark. You can find the hallmark in the gold items you are buying. There are certain marks from various brands which can tell you about its purity.
Use a magnet to check its purity – It is also another basic thing which you can try when you are buying gold. You can use a magnet and move it over the gold items. As you might already know that gold does not have any magnetic property so it will not provide any magnetic pull.
Pour vinegar to test the gold quality – You can pour a drop of vinegar over the gold in order to determine its purity. If the vinegar does not change its color then it means you bought a pure item and does not have to worry about anything.
These are some of the things which can help you in providing convenient results with the selection of pure gold. So make sure to get your gold products at the right time without worrying about anything.
Gold Jewellery FAQs
Q: What is the significance of gold jewellery in India?
A: Gold jewellery holds great cultural and emotional significance in India. It is considered a symbol of wealth, prosperity, and social status. Gold is often associated with auspicious occasions and festivals, and it is commonly gifted during weddings, festivals, and other celebrations. In addition to its cultural importance, gold is also seen as a long-term investment and a form of financial security.
Q: What are the popular types of gold jewellery in India?
A: India has a rich heritage of gold jewellery, and there are various popular types across different regions. Some of the common types include:
Necklaces: Different styles of gold necklaces are popular, such as chokers, long chains, and statement pieces.
Bangles and Bracelets: Gold bangles and bracelets come in various designs, including solid gold, intricate filigree work, and gemstone-studded options.
Earrings: Gold earrings are available in a wide range of styles, from simple studs to elaborate jhumkas (traditional Indian earrings) and chandbalis (moon-shaped earrings).
Rings: Gold rings are worn for various occasions, including engagement rings, wedding bands, and fashionable statement rings.
Maang Tikka and Matha Patti: These are traditional head ornaments worn by women, particularly during weddings and festivals.
Nose Rings: Nose rings, commonly known as nath, are a significant part of Indian bridal jewellery and are worn by women in certain regions.
Q: What is the purity of gold jewellery in India?
A: In India, gold jewellery is typically available in 22-karat, 18-karat, and 14-karat purity. The karatage indicates the amount of pure gold present in the jewellery. 24-karat gold is considered pure gold, but it is generally too soft for making jewellery, so it is mixed with other metals to increase its strength and durability. 22-karat gold jewellery contains 91.6% pure gold, while 18-karat gold contains 75% pure gold, and 14-karat gold contains 58.3% pure gold. The purity of gold jewellery is marked with a hallmark, indicating its authenticity and quality.
Q: Where can I buy gold jewellery in India?
A: Gold jewellery can be purchased from various sources in India. Some common options include:
Jewellery Stores: There are numerous jewellery stores across India, ranging from small local shops to well-known national and international brands.
Gold Souks: Some cities have dedicated areas known as gold souks or jewellery markets where multiple jewellers are clustered together, offering a wide range of designs and options.
Online Platforms: Many established jewellers and e-commerce platforms in India offer the convenience of purchasing gold jewellery online, with options to customize and choose from a vast collection.
When purchasing gold jewellery, it is important to ensure that the jeweller is reputable, the gold is of the desired purity, and the price is fair. Checking for proper certification and hallmarking is also essential for authenticity.
Santosh Kumar, He is a SEO + Blogger have 12 years of experience in writing tutorial, informative and product reviews topics.