Whether you are a person who is fond of dressing in sporty clothes or your fashion style is athleisure, you would definitely like sweatshirts. Sweatshirts are a practical and trendy way to feel warm during the cold season. The groovy look of sweatshirts makes them the perfect outfit for any informal setting. Another interesting feature of sweatshirts is its weather friendly nature that allows you to wear them in any weather condition.
If you are thinking of trying sweatshirt for the first time, then the best way to wear them is with a pair of denim, sneakers or jogger pants. This gives you a complete casual look for a lounge/pub. For first time buyers, we are sharing a list of top ten brands that have been known for their stylish range of sweatshirts.
How To Choose and Wear a Sweatshirt?
While learning about some of the best types of sweatshirts available in the market, you can feel overwhelmed with the variety and buy a good one. However, it is also necessary to take a close look at several key factors –
Style
A sweatshirt might be the cloth to wear in the pre and post-winter seasons. However, it should look good also. There are seven different types of sweatshirts are available in the market and buying the right one is all about understanding what suits you.
For skinny people, choosing a tight fit and classic style won't be a good choice. Going with the bohemian or baggy styled sweatshirt will suit them best. From the same example, you can understand that why style is more important than anything else while choosing the sweatshirt.
Size and Sit
There are many times you end up buying the size of sweatshirt based on what t-shirt or shirt fits you. A sweatshirt goes above your clothes and they give a tight fit. In most cases, buying one size larger than the t-shirt is a reliable option. If it isn't the situation in your case, then you can look for the perfect fit based on the size chart. On many e-commerce portals, the size chart might vary so taking a close look at this factor is necessary.
Material
There are different types of materials used in the manufacturing of sweatshirts. There are two prominent options among manufacturers –
Cotton –It provides the perfect cosy feel, looks great and it has a soft feel to the touch. Using a cotton sweatshirt seems like the most adequate option. However, if you are looking after longer durability, then cotton might lag from the other material.
Polyester –It is known for its maximum durability, easy to clean design, better design, and immersive variety. The selection of polyester will be easy because of its build quality also. However, some manufacturers mix polyester with other materials to enhance the overall vibe.
So, you should look after the material used in manufacturing to figure out the right sweatshirt material with ease.
Return Policy
Needless to mention that clothes look different in images as compared to the direct appearance. So, after buying a sweatshirt, you might feel disappointed due to the shift in appearance or it might be a fitting issue. In those situations, a return policy comes in handy and save you from keeping the wrong product. If the seller doesn't offer any return policy, then it might be an unsafe choice during the purchase time.
Feedback from previous Buyers
To ensure the build quality, design and other factors regarding the sweatshirt, it would be an appropriate choice to check out feedback online. If you look for reviews regarding a particular sweatshirt, you can learn about fitting, build quality, durability, stitching quality and many other aspects in one place. So, it is going to be an easier decision during the purchase time.
List of Best Sweatshirt Brands in India
1. Roadster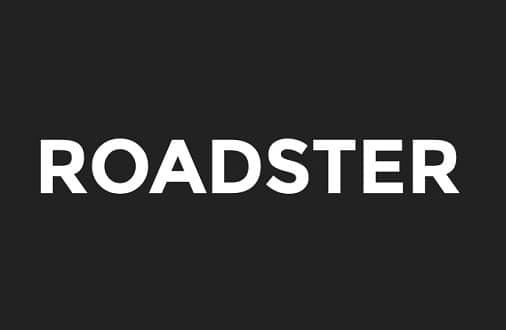 This is a private apparel brand by a reputed online retailer "Myntra". Roadster got launched in the year 2007. This brand offers contemporary clothing to urban women and men. Its ability to withstand the changing trends in fashion and keep up with the pace is what makes it the top Indian brand for a casual outfit.
Roadster has been known to keep reinventing their collections with a youthful touch and current aesthetics. Not just sweatshirts, you will find a remarkable range of accessories and footwear by this brand that has made people crazy.
Pattern: Colour blocked, Checked, Zippered, Printed, Self-Design, Hooded, Solid and Striped
Size: S, XS, L, XL, M, XXL
Fabric: Acrylic, Cotton, Blended, and Polyester
Starting Price: From Rs.799 onwards
2. United Colors of Benetton
United Colors of Benetton is the second most admired athleisure brand in our list. This international fashion brand is based in Italy. It has been operating since 1965. UCB is known for its broad range of sweatshirts in bold designs and colors to stay classy and trendy.
Sweatshirts by United Colors of Benetton are infused with a remarkable sense of style.
UCB is ranked among the top sweatshirt brands operating in India. It's cool, vibrant and stylish graphic prints made of sixty percentage cotton makes it look and feel awesome. The starting price of sweatshirts under this brand is Rs.1799.
3. Puma
Now the next sports brand on our list is Puma, which is another very popular global fashion brand operating successfully in the Indian market. This brand was established in the year 1948 by Rudolf Dassler. Puma is the 3rd largest German manufacturer in the field of sportswear.
It creates a perfect combination of trendy products along with a functional approach. The entire line of sweatshirt offered under this brand serves as a highly practical and comfortable pick for people. Puma's hooded sweatshirts are very popular and they are perfect for adventure too.
Puma logo on its products shows the excellence and class of this brand. You can get sweatshirts in several different styles like color block, reversible (double-shaded), solid shades and a lot more that goes well with jeans.
Pattern: Printed, Hooded, Self-Design, Solid, Zippered and Color block
Size: S, Xl, XS, M, L, XXL
Fabric: Blended, Cotton, Polyester, and Nylon
Starting Price: Rs.4999
4. Flying Machine
Flying Machine is India's 1st denim brand. This brand takes pride to be recognized as the largest producer of denim in India. Flying Machine stands as the 4th fourth largest denim manufacturer in the world.
Driven to revolutionize, this brand aims at today's population with its youthful, and fashionable apparel line. By adding a rough edge to their sweatshirt collection, it becomes an ideal sweatshirt brand for the ones who wish to create a statement.
The amazing cool prints and graphic text captivates the attention of people. Where men are fond of its round-necked sweatshirt made with poly-viscose material in redcolor, women love the striped peppermint colorcott on base sweatshirt with front pockets!Whichever style you choose, wearing these fabulous pieces will surely leave a long-lasting impression on people. Starting price of sweatshirts is from Rs.1699 onwards.
5. Nautica
Nautica is a premium U.S. brand that features accessories and apparel for women, children, and men. This brand started its operation in the year 1983. Since then, it has amazed people with its appealing naval styles and appealing designs and colors.
Nautica's products are designed to be long-lasting. It is worth the dime spent. Sweatshirts are their best casual day pick for boys and girls. This renowned athleisure brand offers cool sweatshirts in funky patterns and prints to suit the taste of the present generation. Be prepared for those second glances when you enter into a pub in Nautica's hoodie style grey printed sweatshirt. Starting price of sweatshirts is from Rs.2099 onwards.
6. Nike
Nike is one of the most admired and cherished US based multi-national corporation in sportswear. This brand is the best place for all your functional and sartorial essentials. Nike got established in the year 1964, since then it has been offering world-class products infused with a sense of innovation and inspiration for fitness lovers and sportsman.
This sporty and luxury brand ignites a spark within people and motivates them to indulge in a proactive lifestyle. Their extensive sweatshirt collection ranges from monochrome to colorful tones with a sporty vibe. I am sure solid hooded sweatshirts from this brand is sure to become your best buddy in the gym.
Nike is rated as the most preferred brand by adventure buffs and gym addicts. They love Nike sweatshirts for their sporty and classy look. These sweatshirts are designed to be the best inclusion for your outdoor and fitness activities.
Pattern: Printed, Zippered, Hooded and Solid
Size: S, M, XL, L, XXL
Fabric: Polyester, Viscose Rayon, Blended, and Cotton,
Starting Price: Rs.3295 onwards
7. HRX by Hrithik Roshan
Just like the above fashion brands, HRX also has also gained popularity in a short time of its launch. This brand is run by Bollywood star "Hrithik Roshan" who got associated with Myntra to launch this active lifestyle clothing brand "HRX". The main philosophy of this brand is tobe your best version.
HRX clothing, footwear, and fitness accessories are all geared to motivate people to stay fit and active. The entire line of HRX products is refreshing and energizing, designed with hi-tech international trends.
One of the best offerings by HRX brand is it's out of the world sweatshirt collection that is best suited for the casual and training look. They are made to be very much breathable and comfortable.
Pattern: Hooded, Printed, Colour-blocked, Zippered, Self-Design, Solid, Striped and Hooded,
Size: S, Xl, L, XS, XXL, and M,
Fabric: Cotton and Polyester
Starting Price: Rs.1299 onwards
8. Wrogn
Wrogn is a co-owned brand by Virat Kohli. It started in the year 2014 as a sports and fashion brand catering to the needs of youth. This brand show cases peculiar design trends with an aim to keep everyday wardrobe fresh and stylish.Wrogn stocks sports essentials in cool and funkiest patterns and prints. Sweatshirts have been the top picks under this brand that has also become the style staple to up your stylishness.Starting price of sweatshirts is from Rs.1399 on wards.
9. Adidas
Adidas is yet another well-known German MNC corporation that was founded in the year 1949. Though the brand started with the primary objective of manufacturing shoe designs, it later expanded its range to stock shoes, apparels, and accessories to reflect a sporty style.
This brand keeps one performance ready all over the globe.
Adidas sweatshirts are simply unmatched in style. They are easily accessible and also made to be of great quality. They are ideal for any type of outdoor activity such as morning runs and gym sessions. Stripped, logo emblazoning sweatshirts that doubles in size are some of the most famous types of sweatshirts under this brand. Starting price of sweatshirts is from Rs.2,599 on wards.
10. Kook n Keech
Kooln Keech is a great fashion brand that offers premium quality and authentic merchandise at an affordable price. This brand was founded in the year 2013. Being Myntra's own label, Kook n Keech is one of the best brands that focus on adding daily wear to its collection.
Its laid back vibe and captivating hues catching the attention of people. Sweatshirts from this brand give a cool attitude to the wearer that is made to amplify the style effortlessly. Starting price of sweatshirts is from Rs.849 onwards.
Conclusion
Sweatshirts are one of the popular outfits for a casual look. Known for the athletic vibe, this comfy and all-weather outfit has evolved as a multipurpose piece. The growing craze among people due to their comfort, and ever-increasing designs and styles make it a convincing reason for companies to stock them. I hope, the above list of brands would definitely benefit you at the time of selection of your perfect sweatshirt.
Santosh Kumar, He is a SEO + Blogger have 12 years of experience in writing tutorial, informative and product reviews topics.