Rum is one of the favorite alcoholic drinks, which has an avid fan following among party lovers around the world. Essentially a sugarcane-based drink, rum is available in dark rum and white rum variants, used as a drink or in cocktails.
In terms of production, the Rum is produced with the use of sugarcane or molasses. This molasses is fermented and distilled to produce a clear liquid which has alcohol after the fermentation process. Once the distillation is done, the liquid is then aged in oak barrels. The aging process can vary with the brand. Talking about the consumption, some people may consume rum as a neat and other might use it with the mixers. Rum is also used in cooking and one of the most popular food made rum is Rum and Raisin Cake.
Rum is one of the highest consumed drink in the Indian market and there are a large number or rum brands in the Indian market today, each having its own solid client base. If you are planning to try rum then do try the best one among these brands and to help you with the selection, here is the list of top 15 best rum brands in India.
We have also mentioned the price of the liquor but it can change from state to state and time to time.
List of Top Rum Brands in India:
15. Sailor Jerry

Sailor Jerry rum is crafted by using the mix of Carribean rums which is blended and mixed with spices. There are also some other flavors like vanilla and cinnamon which you can taste in Sailor Jerry rum. You can also find different flavors other than vanilla like the recently launched "Savage Apple". The rum is produced in honor of the sailor who later become a tattoo artist known as "Sailor Jerry" Collins.The average price rate for Sailor Jerry rum for 700 ml is about 1800 Rupees.
14. El Dorado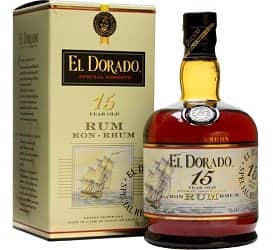 El Dorado is a rum brand which is produced by Demerara Distillers in Guyana. The production of this rum is created by using the flavors of the oak wood and in the tropical environment of Guyana which makes the aging of the rum faster. It is said that the El Dorado rum which has been aged for about 8 years will provide its double maturity of rum due to the environment.The El Dorado rums are ages in the oak barrels. The price of about 700 ml of El Dorado rum is about Rs 4500.
13. Ron Matusalem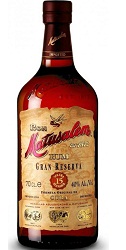 Ron Matusalem is yet another Carribean premium rum which is quite famous for its authentic aromas. It was started in the year 1872, by the Camp bothers which was only for family in the beginning. But later on, this rum was introduced to the public and was well liked by everyone. The key aromas which you can get in the Ron Matusalem rum are chocolate, fruity, vanilla, caramel and nutty. For the aging of Ron Matusalemrum, several mature rums are blended at once with extreme care. It has an alcohol contact of about 40% and you can buy this rum for about Rs 7900  for 700 ml.
12. Ron Zacapa Centenario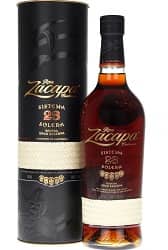 Ron Zacapa Centenario is one of the finest and premium rums produced in Guatemala. You cannot find any other rum which has the same complex of flavors like Ron Zacapa Centenario. It is distributed and marketed by the Diageo. The Ron Zacapa Centenario was first created in the year 1976 which was to celebrate the 100 years anniversary of the Zacapa town. Hence the name Zacapa came from the town and after that, it was nominated for the premium rums. The Ron Zacapa Centenario won the first prize in the premium rum for 4 years straight making it the only rum to be included in the Internation Rum Festival's Hall of Fame.
11. Mount Gay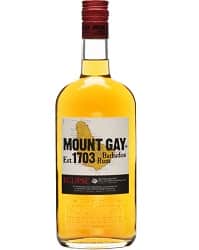 Mount Gay is created and produced by the Mount Gay Distilleries Ltd. Of Barbados which is the older commercial rum distillery in the World. The Mount Gay rum is sold in over 110  countries of the world and has an experience of over 310 years in creating the finest rum of the world. The Mount Gay rum has unique and amazing flavors which are commonly used in cocktails.The alcohol content of Mount Gay is about 40% and you can get it for about Rs 2500 for 1 liter in India.
10. Hercules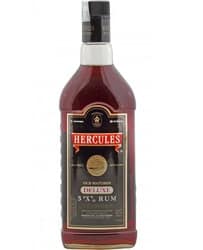 A popular brand sold in the defense segment of the country is Hercules, which is available in three variants, namely Hercules White Rum, Hercules Deluxe Rum Dark and Hercules XXX Rum. Hercules is manufactured by Khoday and apart from Rum, the brand also manufactures Whiskey, Beer and Brandy/ The alcohol content in this brand of rum is nearly 42.8% and it is priced at Rs 116 for 180 ml.
9. Jolly Roger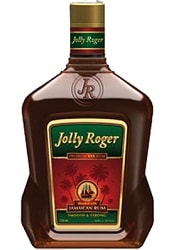 Next on the list of top 10 beer brands in India is Jolly Roger, a product of Allied Blenders and Distillers. With an alcohol content of 42.8%, this molasses-based product contains a slight hint of spices, which lends it a unique taste. The rum has a perfect blend of the natural spices which offers amazing taste in each and every sip. The dark rum of this brand is highly popular and it is available in various packs starting from 90ml. Typically, the price starts at Rs 270 for 750 ml.
8. Old Port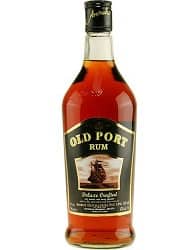 Another popular brand of rum in India is Old Port, which comes from the house of Amrut Distilleries. The rum contains hints of flavors of vanilla and butterscotch and is available in four variants. The Matured variant of Old Port is certainly the best among all and it is aged for a little longer than the other variants in our list. The rum has 40% alcohol content and price starts at Rs 65 for 180 ml pack. Apart from Rum, the brand also manufactures Whisky, Brandy, Vodka and Gin.
7. Contessa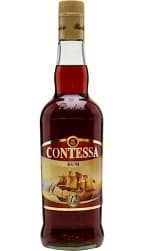 Contessa Rum is a brand from Radico Khaitan, which contains a hint of raisins and is the only beer in the country made from cane juice spirit. The liquor from this brand is sold in over 60 countries and the reason for the popularity of the brand is the strong flavor. Its alcohol content is 42.8% and it caters mainly to the defense sector. The brand is affordably priced at Rs 65 for 180 ml. the brand also manufactures 8M which is another popular drink in India.
6. Captain Morgan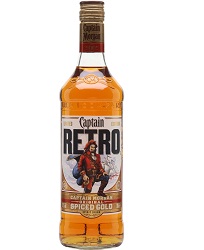 Next on the list is a brand called Captain Morgan, a celebrated brand all over the world, on account of its great variety and extraordinary taste. Diageo is the company which markets this brand in India as the origin of the brand is Jamaica. In addition to this, the brand has many offerings in India but the best one remains to be Black Spiced Rum. It has a hint of spices and contains alcohol up to 42.8%. price is Rs 200 for 180 ml.
5. Havana Club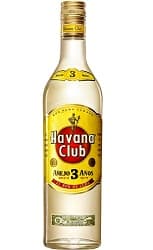 Havana Club is a Cuban rum brand, which has its bottling plant in Punjab. This vanilla and chocolate flavored rum is available in a large variety and has an alcohol content of 40%. The brand was first introduced in the year 1934 and since then it has become highly popular. The price is Rs 200 for 180 ml.
4. Old Monk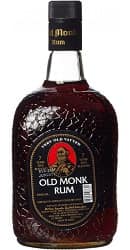 Old Monk, a product of Mohan Maekin is one of the oldest and leading rum brands in the country. The rum, with a slight flavor of vanilla, is available in six variants and is aged up to 7 years to 12 years. The brand is popular across the globe and the rum is known for the strong taste. The brand manufactures 6 varieties of Rum and Old Monk is popular across the world. The rum has 40% alcohol content and is priced at Rs 35 for 90 ml.
3. Mcdowell's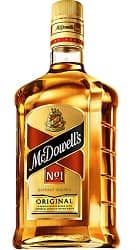 One of the best-loved rum brands in the country is Mc Dowell's which has been ruling the market since decades now. A product of UB, this brand has been acclaimed with several international awards and is regarded highly for its unique flavor, with hints of vanilla and caramel. The brand also manufactures whisky and brandy under the same name. It should also be noted that the brand was incepted in 1963 and since then it has climbed ladders of success to become No. 1. The rum has 42.8% alcohol content and its price is Rs 34 for 90 ml
2. Bacardi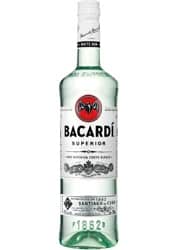 Bacardi is a premium rum brand, which is recognized the world over for its wonderful taste and hue. It is available in some amazing flavors such as limon, orange, apple, raspberry and dragon berry. It is one of the most popular brand among youth and the reason for that is the different flavors available. Bacardi is also used in a high number of cocktails as the flavor of the liquor enhances the flavor of the cocktail. If you haven't tried Bacardi yet then you must try some of the flavors of the brand. The alcohol content in this brand is 42.8% and it is available for Rs 134 for 90 ml.
1. Malibu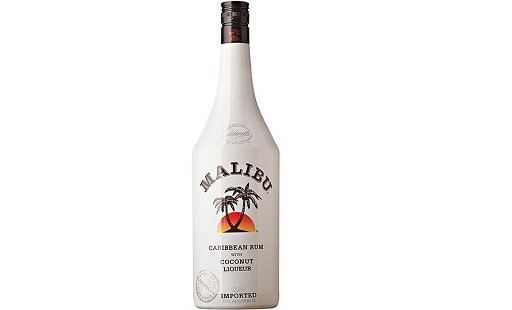 Featuring next on the list of top rum brands in India is Malibu, a product of Pernod Ricard, which is regarded for its amazing coconut flavor. The country of origin for this brand is Barbados and it is not among the strongest rum available in the market.Apart from coconut, the brand manufactures rum in many other flavors. Malibu is also the favorite brand for making cocktails. It has 21% alcohol content and is priced at Rs 1650 for 750 ml.
All these rum brands have a huge fan following in India and are held in high regard for their wonderful taste and affordable price.
Rum Health Benefits And Side Effects
Rum, like the majority of alcoholic beverages, is misunderstood and underappreciated. When consumed in moderation, not only do you get a much better taste out of the beverage than when consumed in excess, and you also reap some health benefits as a result of the consumption. Listed below are some of the health advantages.
A healthy heart
Rum is good for the heart, and consuming it in moderation regularly can help you maintain a healthy & strong cardiovascular system.
Influenza (common cold)
It is required to consume one or two spoons of rum daily to effectively treat the common cold. Because of its anti-bacterial properties, rum is effective in speeding up the recovery from a cold.
Diabetes
One or two spoons of rum every day, this is claimed, will benefit a diabetic by lowering the amount of glucose in his or her system.
Muscle aches and pains
People who are constantly suffering from muscle pain should unquestionably rely on rum to completely alleviate their discomfort.
Works as an antiseptic
In a combat scenario, you can use rum as a disinfectant to disinfect wounds. It can be used to clean wounds and to aid in the prevention of bacteria from growing.
It has the potential to increase your libido.
Drinking rum in moderation is protective against erectile dysfunction in studies.
Helps with gallstones reduction
A three-fold reduction in the threat of gallstones can be achieved by consuming 2 units of rum per day.
Side effects of rum
Apart from some health benefits of rum, there are certain side-effects of consuming one. This includes:
It contains a higher concentration of alcoholic alcohol than other similar beverages, which is harmful to your tissues and cells.
Alcohol has long been known to permeate cell membranes & diffuse through the bloodstream into other cells and tissues in its natural environment. As a result, it can be found in many different parts of your body.
Rum can have serious consequences for the liver, including the development of liver cancer.
In mild cases, it can result in diarrhea and vomiting.
Another common complication associated with rum consumption is indigestion, which can manifest itself as heartburn.
A few of the visible signs of intoxication that you can face are- difficulty speaking, loss of balance, slipping, loss of inhibitory activity, passing out — which is all caused by the brain cells conversing at a slower rate than they should be.
Drinking an excess of rum can also harm your brain function in the long run, according to the National Institutes of Health."
Because excessive alcohol consumption harms the hippocampus, the area of the brain that is engaged in memory formation, it is possible to experience memory impairment as a result of overuse.
Besides the brain and nervous system, alcohol is toxic to nerves outside the brain and nervous system, which can cause loss of sensation in your feet and hands, a condition, is known as neuropathy.
Rum Frequently Asked Questions
Q. Where did rum originate from?
Ans: Rum originated in the Caribbean, where sugarcane was first cultivated by the indigenous people.
Q. What are the different types of rum?
Ans: There are several types of rum, including white or silver rum, gold or amber rum, dark rum, spiced rum, and aged rum.
Q. How is rum made?
Ans: Rum is made by fermenting and distilling sugarcane juice or molasses. The resulting liquid is then aged in oak barrels to develop its unique flavor.
Q. What is the alcohol content of rum?
Ans: The alcohol content of rum can vary, but most rums are between 40% and 50% alcohol by volume (ABV).
Q. What are some popular rum cocktails?
Ans: Some popular rum cocktails include the Mojito, Daiquiri, Piña Colada, Mai Tai, and Rum Punch.
Q. Can rum go bad?
Ans: Rum does not spoil or go bad, but its flavor and quality can deteriorate over time if it is not stored properly.
Q. What is the best way to store rum?
Ans: Rum should be stored in a cool, dark place away from direct sunlight and heat. It is best to store rum in a tightly sealed container or bottle.
Q. Is rum gluten-free?
Ans: Most rums are gluten-free, but some flavored rums may contain gluten-containing ingredients, so it is important to check the label.
Q. Is rum vegan?
Ans: Most rums are vegan, as they are made from sugarcane or molasses and do not contain any animal products. However, some flavored rums may contain animal-derived ingredients, so it is important to check the label.
Santosh Kumar, He is a SEO + Blogger have 12 years of experience in writing tutorial, informative and product reviews topics.