A lot of people are either unaware of Indian Railways Luggage Rule or they really tend to ignore this rule but it has been observed that IRCTC has started implementing the rule very strictly since the last couple of month. This means that the rules can come heavy on your pocket if you are not aware of the rule or if you are not considerate towards the rule. In this article, we have listed all the Luggage Rules which are a part of IRCTC so that you can follow the rules and avoid being fined.
IRCTC Luggage Rules and Charges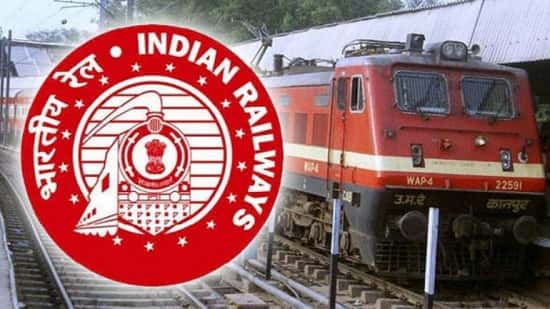 AC First Class – Here are the free allowance is 70 Kgs and the marginal allowance is 15 KG. If you need to carry extra luggage then you can pay for the luggage and book in Luggage van. The total weight in such case including the free allowance can't exceed 150 KGs.
AC 2 Tier / First Class – In this class, the free allowance is 50 KG along with 10 Kgs of Marginal Allowance. The maximum permitted quantity including the free allowance is 100 Kgs.
AC 3 Tier / AC Chair Car – If you are traveling in AC 3 Tier or AC Charge, then you can carry 40 Kgs for free and in addition to this, there is a marginal allowance of 10 KG. The maximum weight here can't exceed 90 Kgs.
Sleeper Class – For the sleeper class, you can carry the same weight for free as you can in AC Chair Car but the total weight including the chargeable weight shouldn't exceed 80 KG.
Second Class – The weight limit is lowest here as the free allowance can't be more than 35 Kgs and the marginal allowance can't exceed 10 KG. In addition to this, the maximum luggage amount shouldn't exceed 70 Kg here.
Suitcase Measurement(AC First Class & AC 2 Tier) – Just like airplanes, there is a restriction on the measurement of luggage that you can carry. For trains, the dimensions should be in between 100 cm, x 60 cm x 25 cm. This is Length, Breadth,and Height respectively.
Suitcase Measurement (AC3 Tier& AC Chair Car) – In this class, the measurements can be more than 55 cm x 45 cm x 22.5 cm.This is Length, Breadth,and Height respectively. If your baggage has dimensions more than this then you need to book them in brake van by paying a charge. The minimum charges here are Rs 30 but it can go higher depending on the size and weight of the bag.
Rules for Children–If the age of the child is between 5 years and 12 years then the child can go ahead and carry the luggage but the limit is capped at 50% of the limit which is for adults.
This was all about the luggage rules for IRCTC. For any latest and updated query and rules changes, you can Ask Disha or you can get in touch with IRCTC for more clarification about rules and regulations. You can also refer to www.irctc.co.in for information about rules and other things.
Santosh Kumar, He is a SEO + Blogger have 12 years of experience in writing tutorial, informative and product reviews topics.