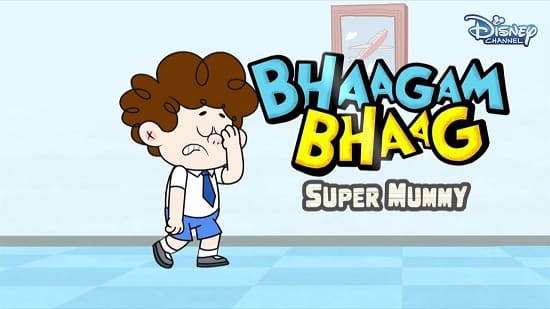 Bhaagam Bhaag is a popular Indian children cartoon series based on the famous Bollywood movie Bhaagam Bhaag which was released in 2006. This TV show was aired on Disney Channel, and it is still running on the channel as well as on Disney + Hotstar. This show is usually having crossovers with the popular show OyeGolu. This show was first aired on October 6, 2019, on Disney Channel in India.
Overall, Bhaagam Bhaag is getting intense fame among kids due to the entertaining characters of this show and you will be amazed at the story writing. Everything from jokes to morals, this cartoon show has numerous things to grab the attention of your kid. It is also in a good way as your kid will be learning about new stuff and the method to deal with problems of life.
Plot of Bhaagam Bhaag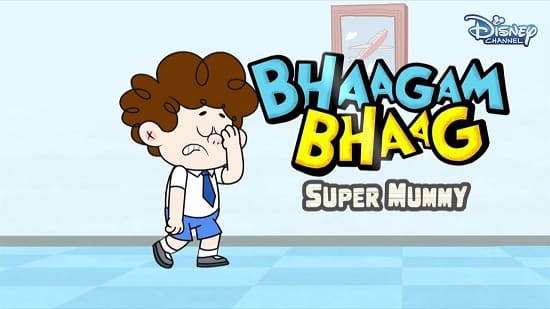 Sunny, the main character of this show, is always getting through several daily life problems. Sometimes sunny get late for school, sometimes he ends up becoming bad in front of everyone even he was trying to do the good stuff. So, there are lots of efforts by Sunny to be a good guy, but end up going wrong. Each episode teaches about the problems and their solution instead of giving up in hard times.
About the Show
Bhaagam Bhaag is written by Sanjiv Waeerkar and it is aired on Disney Channel. There is only one season to this series and this season have 52 episodes. There is no particular storyline. Each episode is an individual episode with a storyline. The maximum running time of each episode is also 10 to 12 minutes, so the episodes are short and crisp to harness the attention of your kid.
List of Other Cartoon Shows
Santosh Kumar, He is a SEO + Blogger have 12 years of experience in writing tutorial, informative and product reviews topics.