Ting Tong is one of the latest cartoon series available for kids. It was aired in the year 2020 and got very popular in just no time. Shubra Chakraborty is the director of this web series. The series is all about an interesting character Ting Tong from the series Gattu Battu.
This series is made for Nickelodeon. Ting Tong is a very fun-filled character and he has the problem of temporary memory loss. Whenever he loses his memory, he will get transformed into the character he sees in front of him.
List of best characters of the series Ting Tong: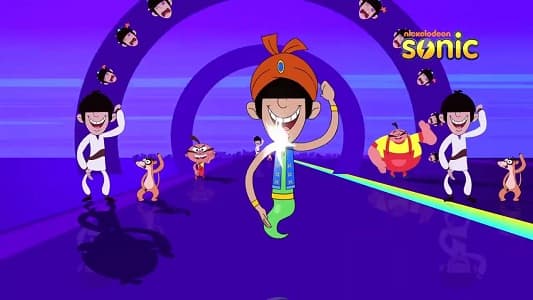 Ting Tong
Ting Tong is the main character of this cartoon series. He is a very innocent and simple character. Ting Tong has long hair, which always creates a barrier for seeing whatever is in front of him. Just because if this problem he always ends up hitting a wall or falling off the steps. Whenever he hits something, he will lose his memory, but just temporarily. It will come back whenever he hits his head to something again. He will transform himself very easily into whatever character he finds in front of him, whether it is a dog, any animal or human being. All that he does as part of this transformation is what makes the series funny and interesting.
Single Dose
You will find two thugs in this series and a single dose is one among them. He has a very thin body and is just three feet tall. He is popular for planning and plotting all the mischiefs that are to be done by this duo. He is the leader among these two and a very talkative person.
Double Dose
He is the other character from the team of these twin brothers. Unlike Single dose, Double dose is very well built and very tall as well. But what he lacks is that is not at all intelligent and has very less energy levels. He always keeps following the orders of Single dose and ends up in some problem. He hardly speaks and even when it starts speaking, he is too slow.
Meeru
The main character Ting Tong has a nice pet named Meeru. Ting Tong and Meeru are very good friends and their friendship can never be broken. Meeru is always by the side of Ting Tong whenever he loses his memory. He keeps trying to bring back his memory but always fails. But this process of trying to bring back the memory is very funny. He is also popular with the name Nanhi ji jaan and speaks in Hyderabadi accent.
Khoonkhar Singh
With two thugs, how can we not have a police inspector in the series? Here Khoonkhar Singh is the police and he is always late to any kind of theft done by single dose and double dose. He is a funny character in this series.
We also have Hoshiyaar Singh and Wring Wrong in this series and it is a good series for the kids to have some fun.
List of Other Cartoon Shows
Santosh Kumar, He is a SEO + Blogger have 12 years of experience in writing tutorial, informative and product reviews topics.