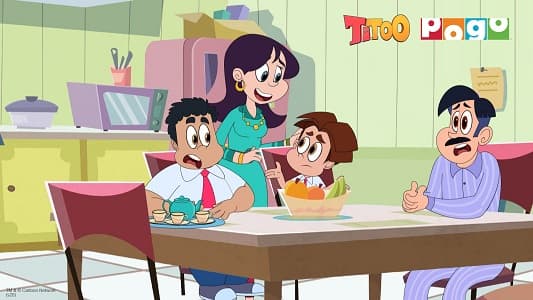 If you are looking for some shows that can entertain your little ones, you can start watching Titoo that is launched on Pogo. Titoo –har sawaal ka jawaab hu is now all set to start on Pogo. Cosmos Maya has produced this show. It has already started on 27th July. It can be the best one for the kids. They will enjoy it to the fullest. The serial is based on an Indian environment. The first-class animation will take your attention. Even the adults will love to watch it. Titoo has already owned several young hearts.
Titoo Cartoon Characters Names
Now you will come to know about the primary characters that are associated with this show. It will be great to know about them.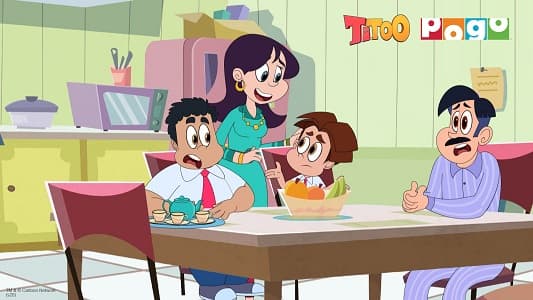 Titoo
He is an 8-year-old boy. He claims that he can do everything, but the fact is that he does not do anything. He is not a useless boy. He finds all his work boring and bad. The main thing he enjoys is interfering in other people's work. He is a helpful boy and always tries to help other people until the job is his homework.
Golu
He is golu, who is a protective guy. He is always cautious about Titoo, if titoo sneezes; he is ready to call an ambulance. He is also prepared to take the punishment that is given to Titoo in the school. He is a beautiful person who is powerful at the same time.
Shlowk
He is the one who is always slow in his work. He does everything slowly, and thus, it takes a long time. If a teacher asks him to recite a poem, he will take such a long time that the teacher will punish him. When the teacher enters the class, he wishes when everyone sits down.
Sahaj
He is an over-dramatic guy. If a cockroach is seen to move anywhere, he will make a scene. If the teacher scolds him, he will try to explain it in the best possible manner.
Titoos mother
She always shouts at Titoo for his work. Whenever his mother is about to beat him, he switches the topic to the other one. Ultimately his mother forgets about the matter and gets back to work. The relation between titoo and his mother is sweet.
Titoos father
His father loves him a lot and tries to satisfy him because titoo knows his father's secret. Titoo uses this trick and gets a lot of work done by his father.
Secretary
Titoo's locality has a secretary, and he is Shera's father. He is a good person who believes that he is the only person who can do everything in this world. He strongly follows this thought.
Nartaki
She is another character in this serial that always walks in a rhythm. She walks like dancing. She also talks to her teacher on a dancing note. It is her specialty.
Apart from this, you will come across other characters in this serial that are equally important. It is a fun-filled show for the younger ones.
List of Other Cartoon Shows
Santosh Kumar, He is a SEO + Blogger have 12 years of experience in writing tutorial, informative and product reviews topics.