If you used to book your train tickets through IRCTC Next Generation e-ticketing website, you may definitely know how to cancel your train tickets and get your refund back. But do you know you can cancel your counter tickets online as well? Indian Railways now allows passengers to cancel their counter tickets online and get refunds the same way they get with e-tickets. However, according to the time of ticket cancellation, a specific amount of cancellation charge is applicable. If you have PRS counter ticket and it is fully confirmed, you can cancel it only around 4 hours before the train's scheduled departure.
Indian Railway Catering and Tourism Corporation (IRCTC) introduce this new facility to relieve passengers who buy their tickets at the reservation counters. If you book tickets either online though IRCTC website or app, you may know about the process of ticket cancellation online. Now you can easily cancel the tickets which were booked online and at the counter. The overall cancellation rules and refund rules will be the same for both types of tickets. Now passengers have no longer need to bring tickets back to the counters to get them canceled.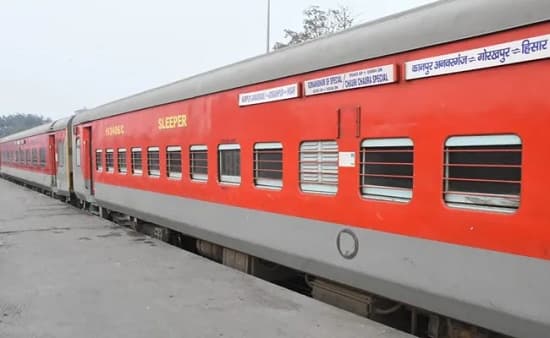 Here's the detailed step-by-step guide on cancelling tickets that are bought from counters with IRCTC website.
First of all, visit IRCTC website. Go to Cancel ticket under Trains section and choose the option "Counter ticket".
Enter the train number,

PNR

number on your ticket and CAPTCHA code shown on the image. Check the box saying "I have read boarding/cancellation point change process and its rule" and click "Submit".
You will get an OTP on your mobile number that you have provided on ticket booking after clicking submit.
Enter the OTP and verify the cancellation request.
After validating the OTP, you can see the PNR details on screen. Verify the details properly and click "Cancel Ticket" option for complete cancellation. You will also see the total amount of refund due on screen.
You will soon get SMS with PNR number as well as refund details on your registered mobile number.
Rules for Counter Ticket Cancellation according to IRCTC
You can cancel counter ticket only when you have valid mobile number that you have provided at the time of ticket booking.
Refund of fare and cancellation of tickets are allowed for PRS counter tickets only in normal situations, not in case of cancellation of train or late arrival of trains.
You can cancel the tickets online only around 4 hours before the train's scheduled departure in case ticket is fully confirmed.
You can cancel the counter ticket online only around 30 minutes before the train's scheduled departure if it is wait-list or RAC.
You can cancel the ticket around four hours after scheduled departure, which is from 6:01 AM to 6:00 PM, i.e. during the working hours of PRS, special or current counters where you cancel tickets any time.
Santosh Kumar, He is a SEO + Blogger have 12 years of experience in writing tutorial, informative and product reviews topics.