Earlier it was not possible for the people to check the live status of the train. The only option available was to call the customer care services to check the Live Train Status or to check the information by reading the boards on the Railways Station. This information had been a little inaccurate but now technology has made it possible for you to track the Train Running Status in real time with just a few clicks of a button.
If you are not aware of the process to check the Live Train Running Status then do not worry, we are here to save the day for you.
Steps to Check the Live Train Running Status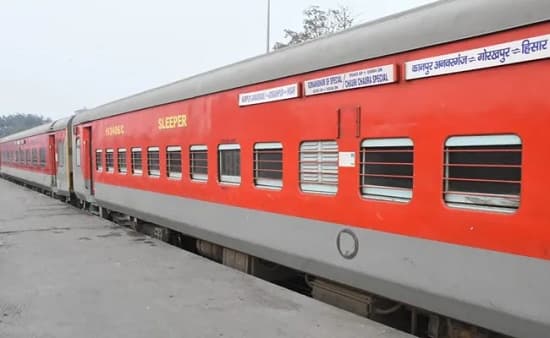 It should be noted that all the information about the train is displayed on National Train Enquiry System and you can find the link to the National Train Enquiry System on IRCTC Homepage. We have listed the process to navigate to National Train Enquiry System from IRCTC and we have also listed the direct link for your reference.
As mentioned above, you need to go to the IRCTC website to check the live status of the train. The link to IRCTC Portal is irctc.co.in
On the IRCTC Portal, take your mouse to Trains and click on Track Your Train Option from the list of a drop-down menu displayed. You will now be routed to the National Train Enquiry System. The direct link of National Train Enquiry System is https://enquiry.indianrail.gov.in/ntes/index.html
The page has many categories displayed. From here, select Spot Your train. Enter the train number or the train name in the section. It is recommended to enter the train number for quick and accurate results.
In the section below, the train route and timings will be displayed. Now from this list, select the station that you wish to check the status from. The page will now display the status of the train at that particular station.
To track the train in real-time, click on View Full Running Status on the page and you will now be able to see the train running status along with the location of the train.
This is how you can check the status of the train in real time. We are sure that in coming time, you will be able to track the trains just like you track the cab. This will make it a lot easier for people to track the train.
Santosh Kumar, He is a SEO + Blogger have 12 years of experience in writing tutorial, informative and product reviews topics.