Leh Ladakh is a recently established Indian union territory in the Himalayas, located in the country's northernmost region in the country's northern Himalayas. Because of the frigid weather conditions in the region, individuals are forced to dress in winter apparel throughout the year.
Traditional Indian apparel is an important part of one's ethnic identity, and we already have plenty! Ladakhi outfits are an example of this. The clothes, which were established to prevent the Ladakhis from harsh conditions, speak volumes.
Sulma & Goncha, traditional dress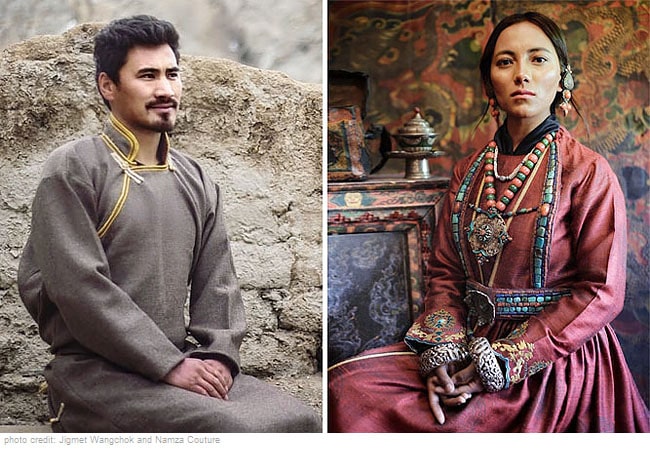 The Goncha garment, which is also known as 'Kos' in Ladakh, is a covering robe that is quite cumbersome to wear. Goncha is a traditional Ladakhi garment worn by males in a variety of colors including charcoal, maroon, grey, & earthy tones. It is constructed of a blend of velvety, polyester, cotton, and, of course, woolen to keep you warm when the weather gets chilly outside. At weddings and other formal events, Ladakhis don Gonchas crafted from silken, velvet, and brocade brought from Nepal & Bhutan, which are adorned with embroidery. Skerag, a thick fabric waistline, is also worn, which is constructed of thick fabric.
Sulma, is worn by married Ladakhi women in public. This vibrantly colored traditional clothing of Ladakh is composed of silk, brocade, or velvet, depending on the season. Skerag is a brightly colored scarf that is knotted around the waist. Sulma has been sewn in a way that almost appears to be a ball gown in appearance. It can be matched with a nylon, cotton, or silk blouse for a more formal appearance. It's a loose-fitting dress with puffy sleeves that's not too formal.
Nomads wear- Kos Kar
Changpas are nomadic people who live close to the Chinese border and are semi-nomadic. It is a community in Ladakh that has a wide range of traditions, clothes, and dialects to offer visitors. Because of Kos Kar, they can easily be distinguished from the rest of the pack. It is comprised of sheep wool & skin that has been turned inside out, and it protects from extreme weather.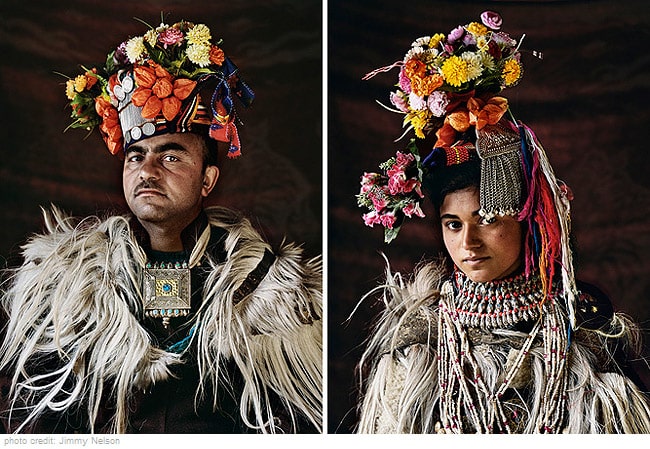 Traditional Cape- Lokpa & Yogpar
You likely saw Superman's and Batman's capes when you were growing up, yet nothing compares to the typical cape of Ladakh. Traditionally, ladies have worn yogars and Lokpas around their shoulders, which are square.
In contrast to Yogar, which is stitched with brocade or cotton and decorated with rainbow tassels & sheep wool, Lokpa is entirely made of sheepskin. It provides warmth and serves as a cushion for women who are carrying large goods on their backs. Bok, a designer Yogar, can be worn on special events as well as every day.
Final thoughts
India has progressed, and with it, our traditional clothing. Even though these exquisite traditional costumes of Ladakh are now only worn at festivals and performances, the people of Ladakh take great satisfaction in their appearance when they do. It is their method of paying homage to their forefathers and foremothers. Which one do you think you'd wear?
List of Other Indian States Traditional Dresses