If you once hear the name of Haryana, you will think of the delicious and mouthwatering dishes. If you step to this state you will encounter various dishes  rarely found in any other state. Haryana is also known by the name of Vedic land. They have a particular style and culture making them different from other ones. This place holds and plays a significant role in Indian history. It is the place where Lord Brahma created the Universe. The people of this state are humble and down to earth. The majority of people in this state is called as Haryanvis.
They have a particular way of talking. People would love to hear from them. They prefer leading simple lives. The same is reflected in their attires. They like to wear dress in which they feel comfortable. They wear dresses in which they feel good. Men wear dhotis and kurtas while women prefer to wear kurta and lehenga. The lehenga comes to the ankle length. It is made of good-quality fabric. Compared to men, women prefer wearing colorful attires, which make them look beautiful. If you come to this place, you must explore its attires.
Traditional dress of men in Haryana: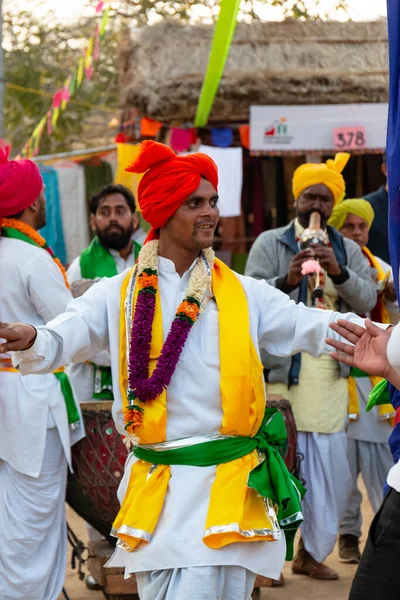 The Haryanvi men wear dhotis and kurtas. The dhotis are white which is worn from the waist and tucked in between the legs. You can also wear the dhotis with elastic. It will keep your dress undisturbed. Kurtas are available in various colors and designs. It is a status symbol for the men. Different castes wear dhotis differently. Rajput, Brahmana, Jat and Ahir are the main castes of Haryana. The men wear kurtas over the dhotis.
Pagri is a common accessory of the Haryanvis. It is like a turban or a headgear. It is a long piece of cotton cloth which is wrapped on the head. Considering the current fashion and taste of the people, only older people are found wearing the pagris. Jutti is the traditional footwear of the Haryanvis, which is worn with the dress. It is made of leather. Juttis made of jute is also famous in this region. During the winters, you may find men wearing blankets over the dress. It is light-weighted and available in different designs. It looks great on men.
Traditional dress of women in Haryana:
Jat community women prefer to have a Shirt and ghagra with Chunder. Shirts are made of cotton material. It is available in full-sleeve. You can get it in various colors. The ghagra's are long and come to the knee length. They are embroidered and found in various designs. Ghagra is also known as Daaman that have embroidery at the bottom. Odhni is mandatory with this dress. It is given over the head. Odhni's are long pieces of cloth that have borders and embroidery works. Haryani women use one end of the Odhni on the head, and the other part is tucked with the waist portion.
On the other hand, Angia is a tight-fitting blouse. The Haryanvi women also wear juttis with their dress. They may be of different materials. Weddings are a grand festival for the Haryanvis. They are ready to invest a good amount of money during their weddings. Both the bride and groom are beautifully dressed in fashionable clothes. The men wear sherwanis while women wear lehenga cholis. Now you can get designer wedding attires designed by the top-most apparel designers. Sometimes you can also catch brides with beautiful sarees. They look stunning in this dress.
Traditional festivals of Haryana:
The people of Haryana celebrate many festivals. Their essential festivals are lohri, teej, holi, and Dussehra. These festivals are colorful and happening. People are dressed beautifully. They decorate their house with decorative items. Holi is termed as Dulandi Holi in Haryana. People have to break the pot and play with the color inside it. They sing beautiful songs and dance to them. The Haryanvis celebrate Diwali for two days. One is chotti Diwali and the other is Badi Diwali. They burn crackers and decorate their house. During this festival they offer prayers to Lord Ganesha and Goddess Laxmi.
Lohri or Makar Sankranti is annually celebrated among the Haryanvis. It is Makar Sankranti for many. They make a bonfire in which they throw rice, popcorns, and sweets. It is an auspicious period for them. They wear new clothes and make tasty dishes. Gangore is another noted Haryanvi festival celebrated during March and April.
Thoughts:
The majority of people in Haryana follow cultivation as their occupation. They have vast lands which are used for farming various crops. The land is rich and fertile and is ideal for cultivation. If you come to this place, you must explore its beauty from food to attires. It is for sure you will enjoy the area to its fullest. The different occasions of this state bring people together.
List of Other Indian States Traditional Dresses